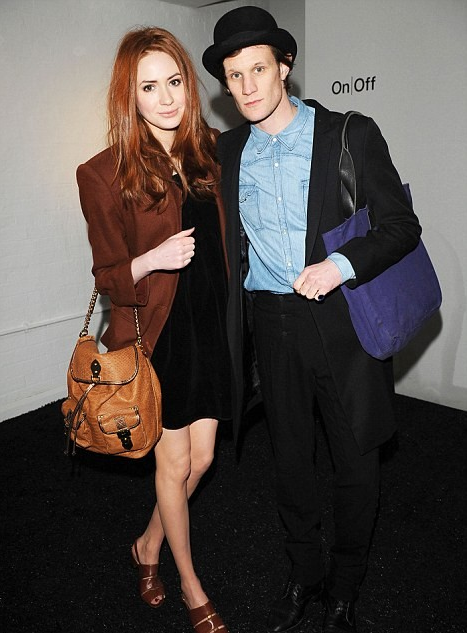 Matt Smith wants the Doctor to get a new hat in the next series of 'Doctor Who' in keeping with his other headwear choices.
Matt Smith wants to wear a "pork pie" hat in 'Doctor Who' next year.
The 29-year-old actor has enjoyed getting to don unusual headwear, including a Stetson and a fez, as the Time Lord and he is pushing for a new hat for the 2012 run.
He told BANG Showbiz: "I've been thinking of hats for next year. I think the pork pie's quite fun, or, you know, the Doctor in a fun trilby. I think Steven's going to go for a really ridiculous one. I really like the Stetson."